4,99€
Η τιμή του προϊόντος περιλαμβάνει ΦΠΑ
Με την αγορά αυτού του προϊόντος κερδίζεις 5 points
Ίσως να θέλεις επίσης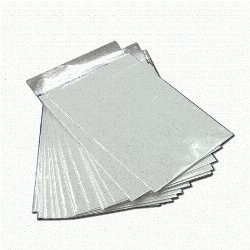 Διαθέσιμα: 0
|
Στο καλάθι:
0,25€
Περιγραφή
(W) Matt Kindt, Keanu Reeves (A) Alessandro Vitti (CA) Rafael Gramp?

* U.S. government Doctor Diana Ahuja seeks to unlock the mysterious B.'s memories - lifetimes of violence and tragedy like no one else who has ever lived that began with a fateful decision in ancient Mesopotamia.

* But is Diana here to help him... or is she serving a darker agenda?
Αποστολή στην Ελλάδα: 2,90€ (Δωρεάν άνω των 80,00€)
Αποστολή στην Κύπρο: 8,00€ (Δωρεάν άνω των 100,00€)
Αποστολή στην Ευρωπαϊκή Ένωση*: 12,00€ (Δωρεάν άνω των 120,00€)
Αποστολή στον υπόλοιπο κόσμο: 35,00€
Visa ή MasterCard (Μέχρι 6 άτοκες δόσεις)
TBI Bank (Μέχρι 60 δόσεις)
PayPal
Braintree
Τραπεζική Κατάθεση
Αντικαταβολή (+1€)
Προστασία κατά την αποστολή
Ταχύτητα στην παράδοση
Δυνατότητα αγοράς με δόσεις για αγορές άνω των 100€
Δυνατότητα αντικαταβολής για Ελλάδα και Κύπρο
Επιστροφή εντός 15 ημερών