Το προϊόν είναι άμεσα διαθέσιμο
1,94€3,89€
Η τιμή του προϊόντος περιλαμβάνει ΦΠΑ
Με την αγορά αυτού του προϊόντος κερδίζεις 4 points
Ίσως να θέλεις επίσης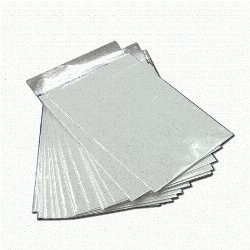 Διαθέσιμα: 0
|
Στο καλάθι:
0,25€
Περιγραφή
(W) Mark Millar (A/CA) John Romita
KICK-ASS IS BACK.
Patience returns from combat to find her husband gone and her neighborhood in ruin. By day, she waits tables and goes to college. By night, she pulls on a mask and becomes Kick-Ass-serving justice to local scumbags and taking a cut of their cash. With every bust, her list of enemies gets longer, and the city's worst criminals are out for her blood. Hyper-violent, high-octane brilliance KICK-ASS team, MARK MILLAR and JOHN ROMITA JR.
Description
English comic issue.
Αποστολή στην Ελλάδα: 2,90€ (Δωρεάν άνω των 80,00€)
Αποστολή στην Κύπρο: 8,00€ (Δωρεάν άνω των 100,00€)
Αποστολή στην Ευρωπαϊκή Ένωση*: 12,00€ (Δωρεάν άνω των 120,00€)
Αποστολή στον υπόλοιπο κόσμο: 35,00€
Visa ή MasterCard
PayPal
Τραπεζική Κατάθεση
Αντικαταβολή (+1€)
Προστασία κατά την αποστολή
Ταχύτητα στην παράδοση
Δυνατότητα αγοράς με δόσεις για αγορές άνω των 100€
Δυνατότητα αντικαταβολής για Ελλάδα και Κύπρο
Επιστροφή εντός 15 ημερών