Το προϊόν είναι άμεσα διαθέσιμο
1,94€3,89€
Η τιμή του προϊόντος περιλαμβάνει ΦΠΑ
Με την αγορά αυτού του προϊόντος κερδίζεις 4 points
Ίσως να θέλεις επίσης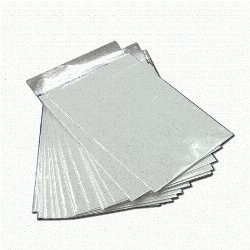 Διαθέσιμα: 0
|
Στο καλάθι:
0,25€
Περιγραφή
(W) Mark Waid (A/CA) Humberto Ramos
CHAMPION FOR A DAY Part 3
•  The new order changeth! After a series of tragic setbacks and shakeups, the Champions are faced with a grim decision - is it finally time to disband and give up the fight?
Rated T+
Description
English comic issue.
Αποστολή στην Ελλάδα: 2,90€ (Δωρεάν άνω των 80,00€)
Αποστολή στην Κύπρο: 8,00€ (Δωρεάν άνω των 100,00€)
Αποστολή στην Ευρωπαϊκή Ένωση*: 12,00€ (Δωρεάν άνω των 120,00€)
Αποστολή στον υπόλοιπο κόσμο: 35,00€
Visa ή MasterCard
PayPal
Τραπεζική Κατάθεση
Αντικαταβολή (+1€)
Προστασία κατά την αποστολή
Ταχύτητα στην παράδοση
Δυνατότητα αγοράς με δόσεις για αγορές άνω των 100€
Δυνατότητα αντικαταβολής για Ελλάδα και Κύπρο
Επιστροφή εντός 15 ημερών