Το προϊόν είναι άμεσα διαθέσιμο
1,94€3,89€
Η τιμή του προϊόντος περιλαμβάνει ΦΠΑ
Με την αγορά αυτού του προϊόντος κερδίζεις 4 points
Ίσως να θέλεις επίσης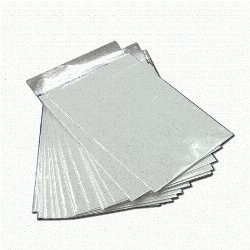 Διαθέσιμα: 0
|
Στο καλάθι:
0,25€
Περιγραφή
(W) Cecil Castellucci (A) Marley Zarcone, Jamie Coe (CA) Becky Cloonan
Shade has shed her alien identity. She's stepped out of her original Earth body and into another one. Now, free of the burdens of any past life, and finally on her own, she sets out to see more of her new home. But how does she cope when the madness takes all the human emotions she was forced to confront in the Milk Wars and turns them into a bouillabaisse of memory and confusion? And to make it even more challenging, Shade must also face her namesake, the original Changing Man.
Description
English comic issue.
Αποστολή στην Ελλάδα: 2,90€ (Δωρεάν άνω των 80,00€)
Αποστολή στην Κύπρο: 8,00€ (Δωρεάν άνω των 100,00€)
Αποστολή στην Ευρωπαϊκή Ένωση*: 12,00€ (Δωρεάν άνω των 120,00€)
Αποστολή στον υπόλοιπο κόσμο: 35,00€
Visa ή MasterCard
PayPal
Τραπεζική Κατάθεση
Αντικαταβολή (+1€)
Προστασία κατά την αποστολή
Ταχύτητα στην παράδοση
Δυνατότητα αγοράς με δόσεις για αγορές άνω των 100€
Δυνατότητα αντικαταβολής για Ελλάδα και Κύπρο
Επιστροφή εντός 15 ημερών