Το προϊόν είναι άμεσα διαθέσιμο
1,94€3,89€
Η τιμή του προϊόντος περιλαμβάνει ΦΠΑ
Με την αγορά αυτού του προϊόντος κερδίζεις 4 points
Ίσως να θέλεις επίσης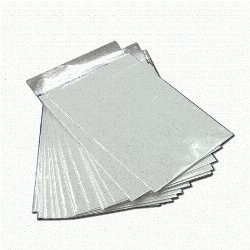 Διαθέσιμα: 0
|
Στο καλάθι:
0,25€
Περιγραφή
(W) Miles Gunter (A/CA) Kelsey Shannon
"EARTH CALLING," Part Two
Why is Valla's fang turning black? She ventures back to her old stomping grounds in search of answers. What she finds will drive her towards a destiny she never could have imagined. Also: what does all this have to do with a swimming pool full of grape Jell-O?
Description
English comic issue.
Αποστολή στην Ελλάδα: 2,90€ (Δωρεάν άνω των 80,00€)
Αποστολή στην Κύπρο: 8,00€ (Δωρεάν άνω των 100,00€)
Αποστολή στην Ευρωπαϊκή Ένωση*: 12,00€ (Δωρεάν άνω των 120,00€)
Αποστολή στον υπόλοιπο κόσμο: 35,00€
Visa ή MasterCard
PayPal
Τραπεζική Κατάθεση
Αντικαταβολή (+1€)
Προστασία κατά την αποστολή
Ταχύτητα στην παράδοση
Δυνατότητα αγοράς με δόσεις για αγορές άνω των 100€
Δυνατότητα αντικαταβολής για Ελλάδα και Κύπρο
Επιστροφή εντός 15 ημερών